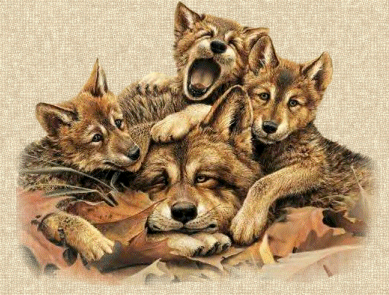 Did You Know?

A SWAN CAN SEPARATE FROM MILK-
THE "GOODY" FROM THE WATER.
TARANTULAS ARE "ANIMALS."
A WEASEL IS AN OTTER!
THE KING SNAKE IS AN ENEMY
TO OTHER SNAKES IT SEEMS.
RACCOONS LIKE TO "WASH" THINGS OFF
UNDER NIGHT MOONBEAMS.
HUMMINGBIRDS CATCH A RIDE
ON GEESE ACROSS THE SKY…
WHILE BARNACLES AND REMORAS
RIDE ON SHIPS' BIG SIDES!
WHALES AND BIRDS WERE THE FIRST
CREATURES FROM THE LORD.
A WOLF MALE HAS JUST ONE MATE,
AND HELPS HER WITH THEIR HORDE!
OUR MAKER HAD A PURPOSE-
WHEN HE GAVE ALL CATS THEIR CLAWS,
AND PUT SUCKERS ON THE OCTOPUS…
("CHAMELEONS" BY LAW.)
FROGS AND BEARS HIBERNATE.
BUGS HELP "TILL" THE SOIL.
PEARLS ARE MADE IN OYSTERS;
WHERE A SPECK OF SAND IS MOILED!
DOGS CAN "DETECT" CANCER,
PLUS GUIDE BLIND FOLKS ALONG.
CRICKETS TWITCH THEIR LEGS BEHIND
TO BRING US SUMMER'S SONG!
AND MAN, HE IS THE HIGHEST-
OF CREATION'S LOT;
GRANTED FAIR "DOMINION,"
OVER WHAT HAS BEEN BEGOT.
I GUESS WE HAVE TO WONDER AT
PERFECTION IN GOD'S PLAN...
MAKING SURE WE'RE CARE-FULL;
SURE TO NURTURE WHERE WE CAN!


~penned by lynn foust