God had a major plan
When He sent His Son;
To set us free from guilt and doubt
(With all evil shunned!)
It was a Gift - not for a few…
But for EVERYONE,
As our Father's children
Under the moon and sun.
Each day He tries to show us
How much He REALLY cares;
Protecting us with Angels
Through what trials we bear.
We must get to know Him
(He encouraged this you see)
For actual discernment
Of how HIS yoke's the key.
Every day - take some time
To share and praise His name…
As a child of inheritance-
Eternal life fair gained!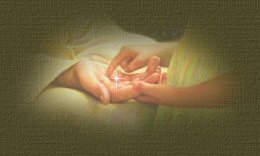 ~penned by lynn foust